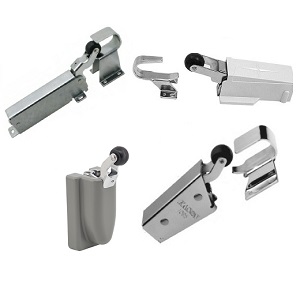 Walk-in Door Closers Play A Vital Part!
Kason door closers are the preferred brand for the food service industry. Top sellers are the 1092 or 1094 door closers concealed mounting, in flush mount or offset. For more stubborn closing doors look at the 1097-HD Heavy Duty jamb mount door closer. Don't leave your walk-in cooler door ajar! Help keep the cold in with our
Always in stock guarantee!
Kason walk-in top mount and jamb mount door closers are designed to overcome slowing action caused by door gaskets and air pressure buildup. Buy today and have your door closer in 1-4 days. Have a question give us a call 888-289-5911 or email us
sales
Kason door closers at a glance
Kason 1092 Door closerKason 1093 Door closer
Kason 1094 Door closerKason 1094C Door closer Concealed
Kason 1095 Door closer spring Kason 1098 Door closer performer spring action
Kason 1097 Door closer HD springWalk-in cooler door closer parts
Ebey, Norton and Dictator door closers also included on this page